NWMHA - News (Updated May 15, 2022)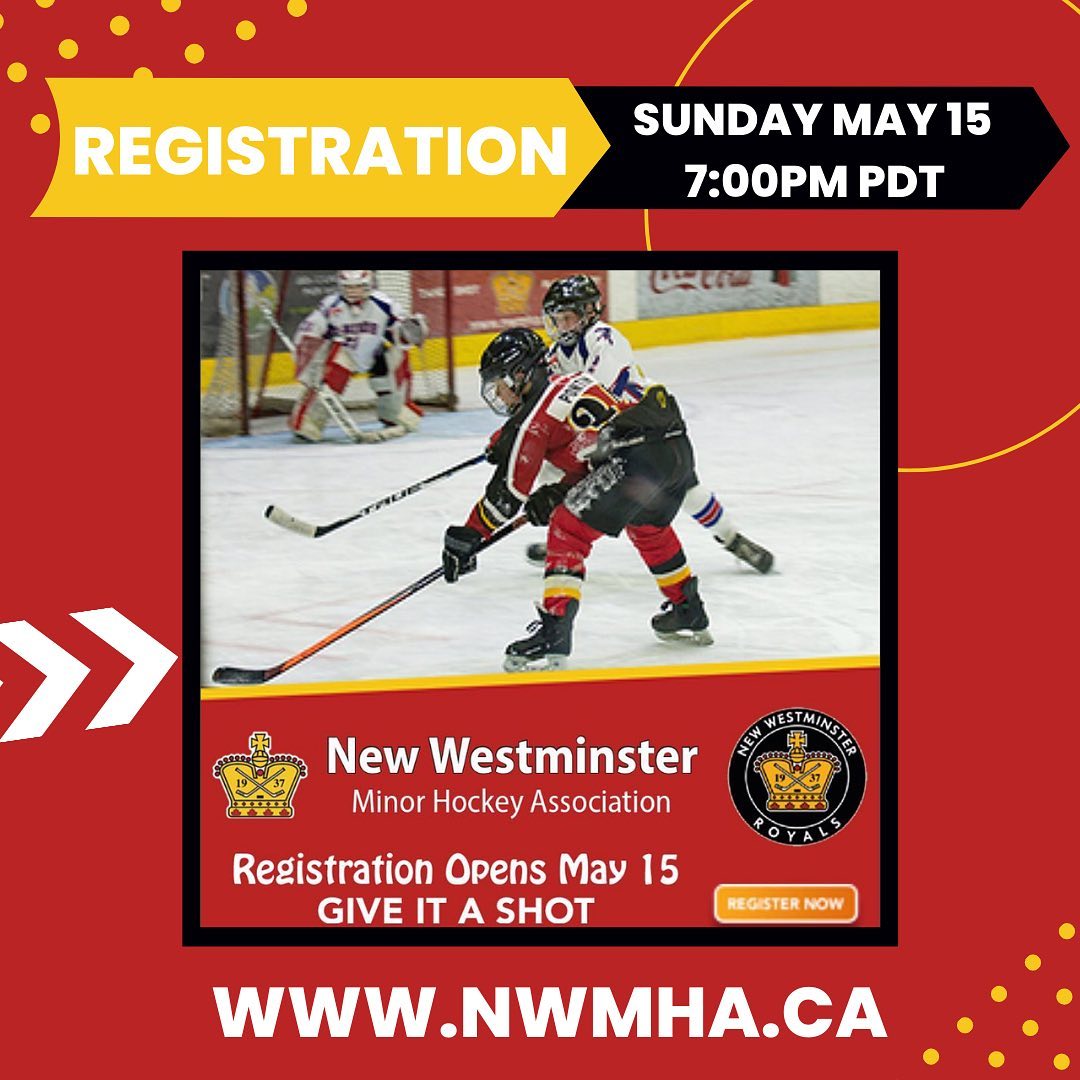 "Registration will open on May 15, 2022 at 7:00pm PDT.
Thank you for your patience as we work through technical issues with the new registration system.
We still expect to open registration this evening (Sunday. May 15) at 7pm PDT. Please see "Registration" tab at the top of this page for additional information. Returning players can still register and pay by cheque/e-transfer; if you wish to pay by credit card we ask that you wait a few days or so and watch for updates to nwmha.ca and our social media feeds.
New players will be able to access a fillable form from nwmha.ca that they will need to complete & submit to registrar@nwmha.ca prior to being able to register. This will all be available under the "Registration" tab at the top of this page.
---
New Westminster Hockey Academy
NWSS/School District #40 - Hockey Academy for Players Grades 9-12 (2nd year Bantam & Midget)
This is a popular program entering its 7th year. If you haven't re-registered or registered and are planning to join us now is the time to secure your place as we now have limited space.
For complete information
click here
.